Bull & Bear Markets: A Timeline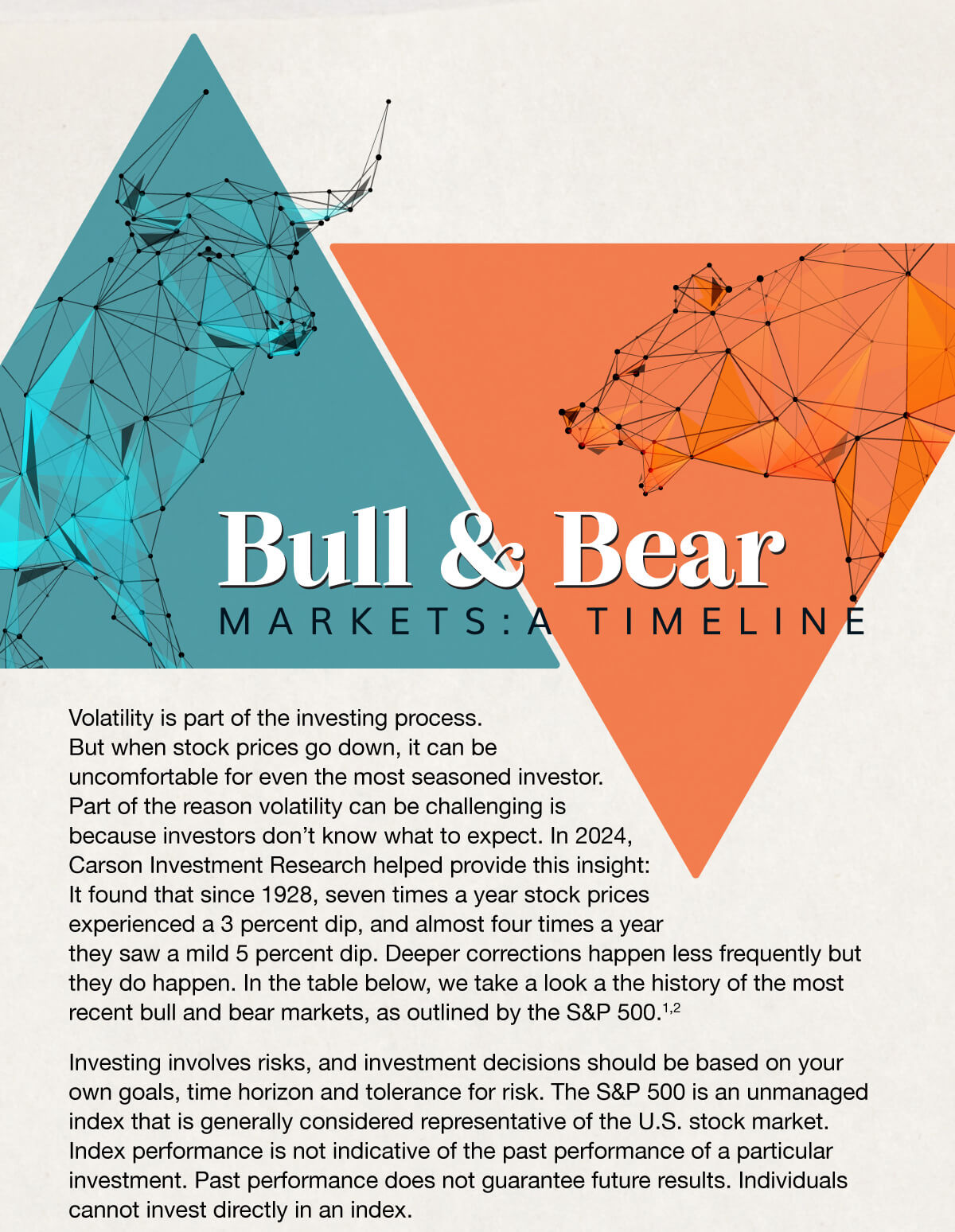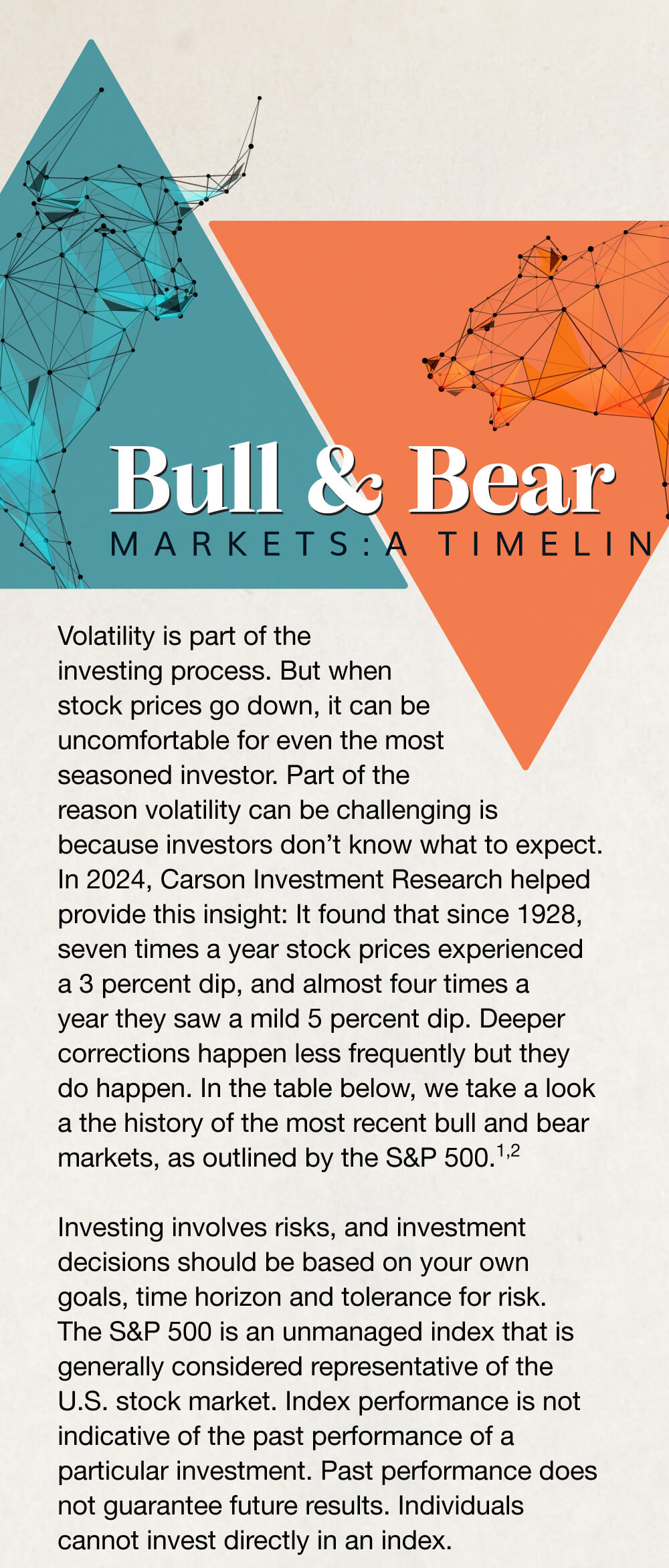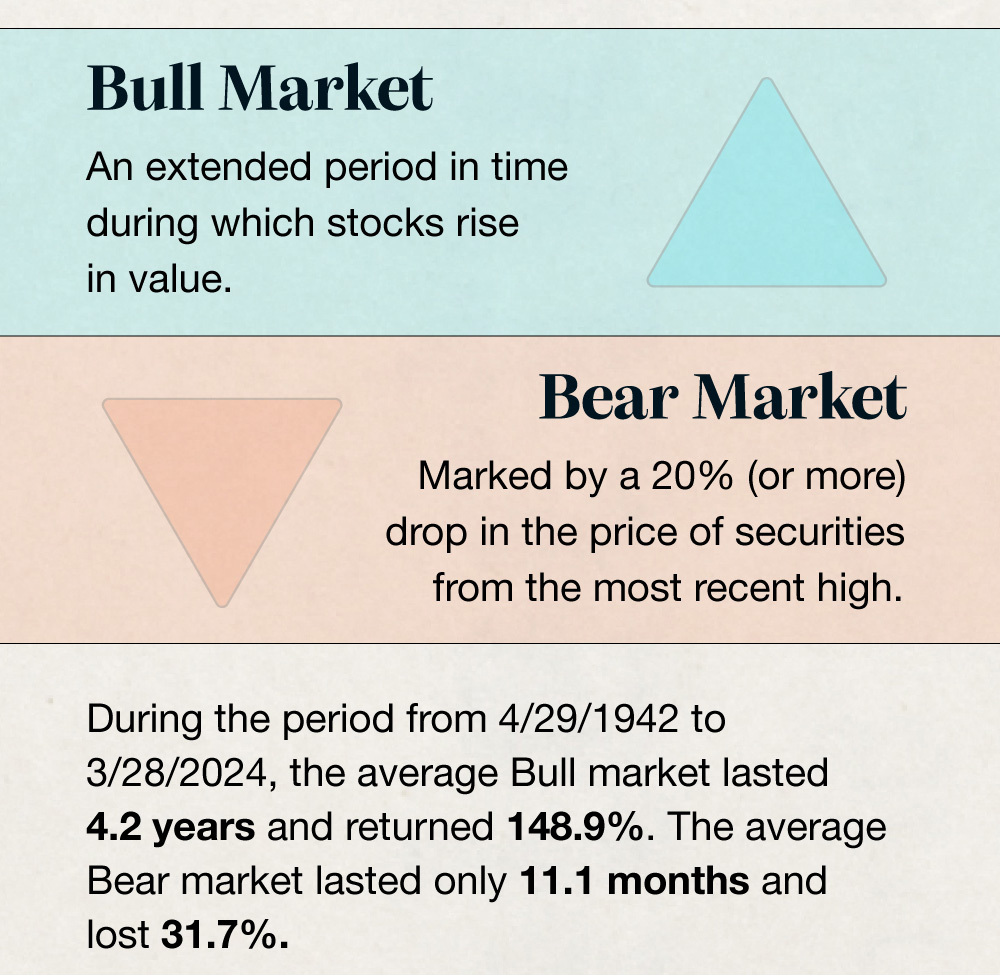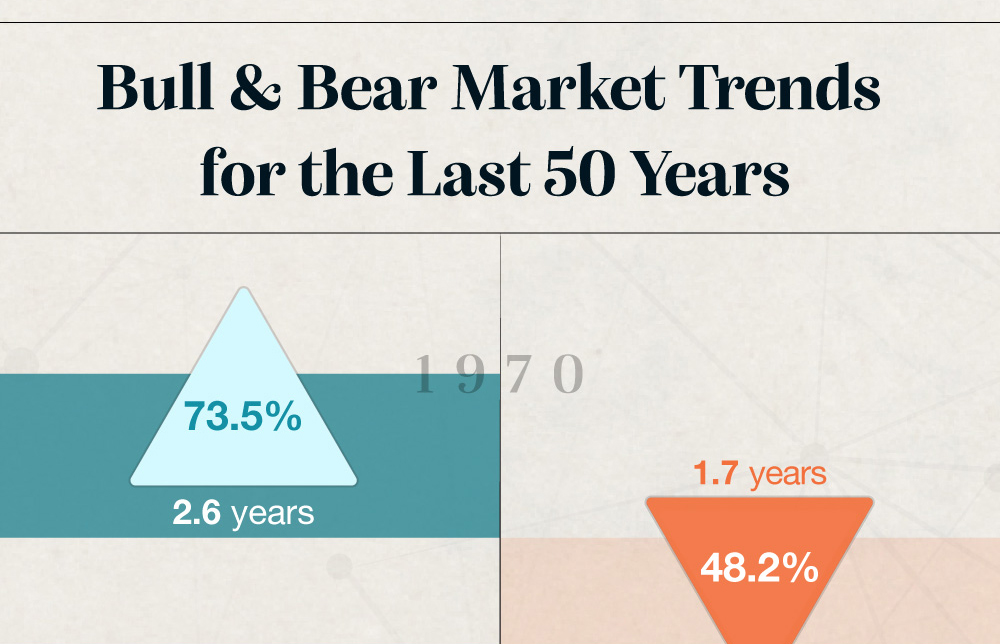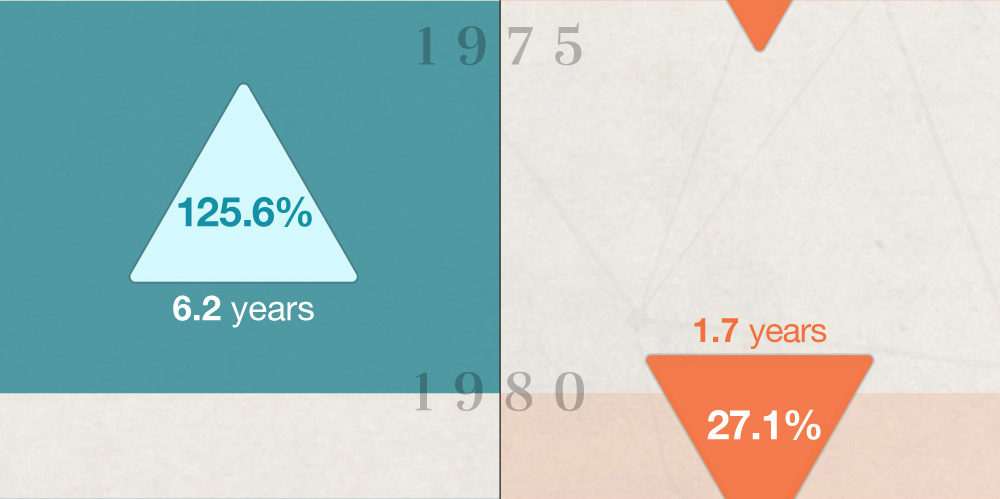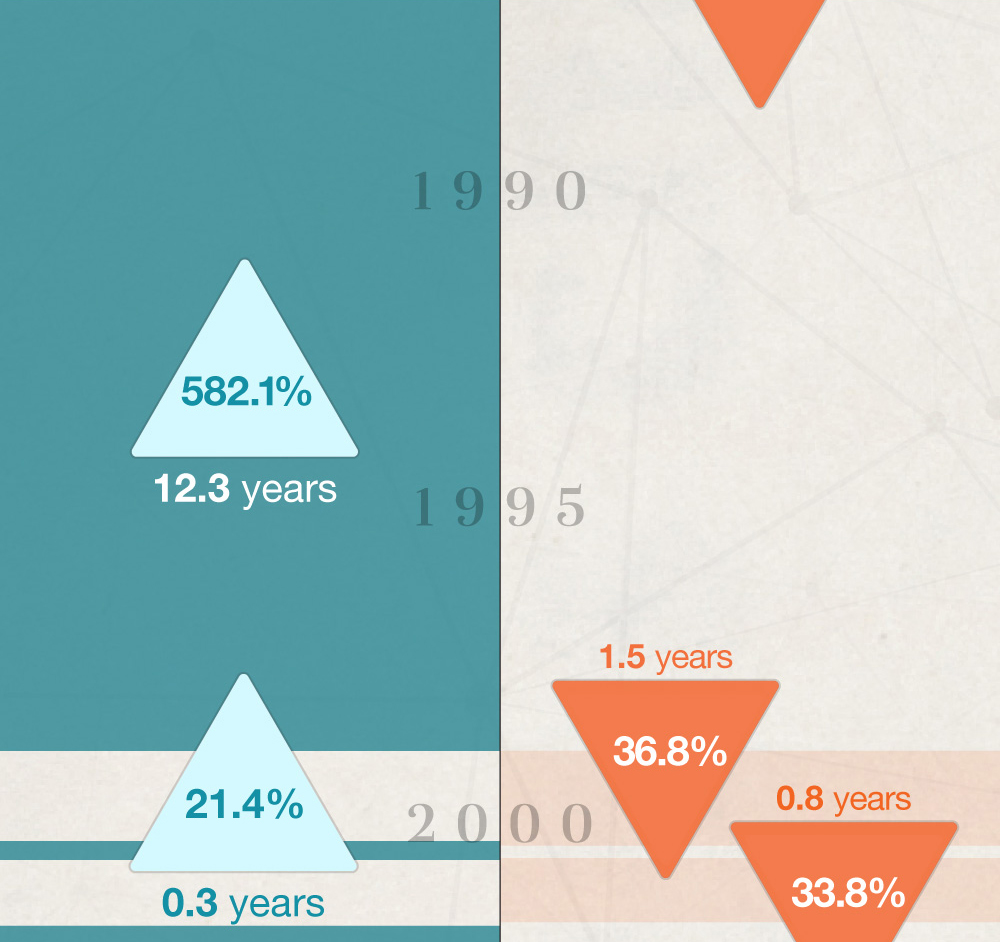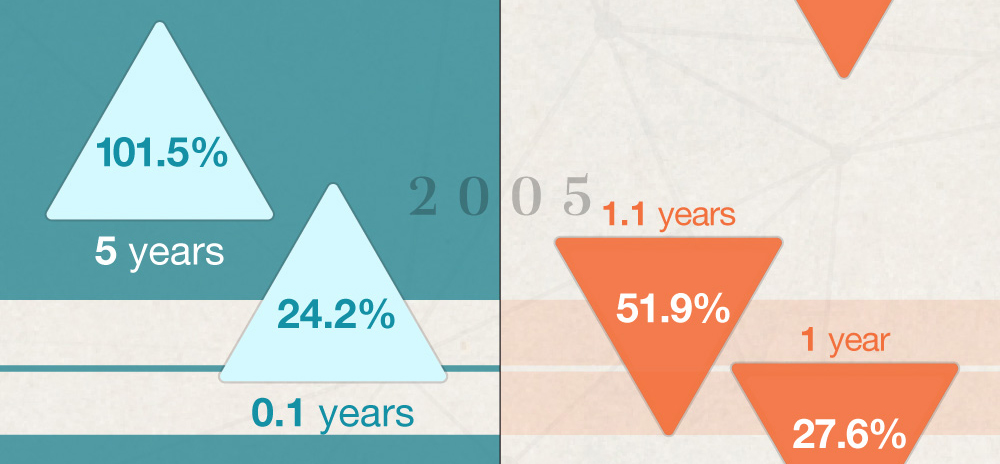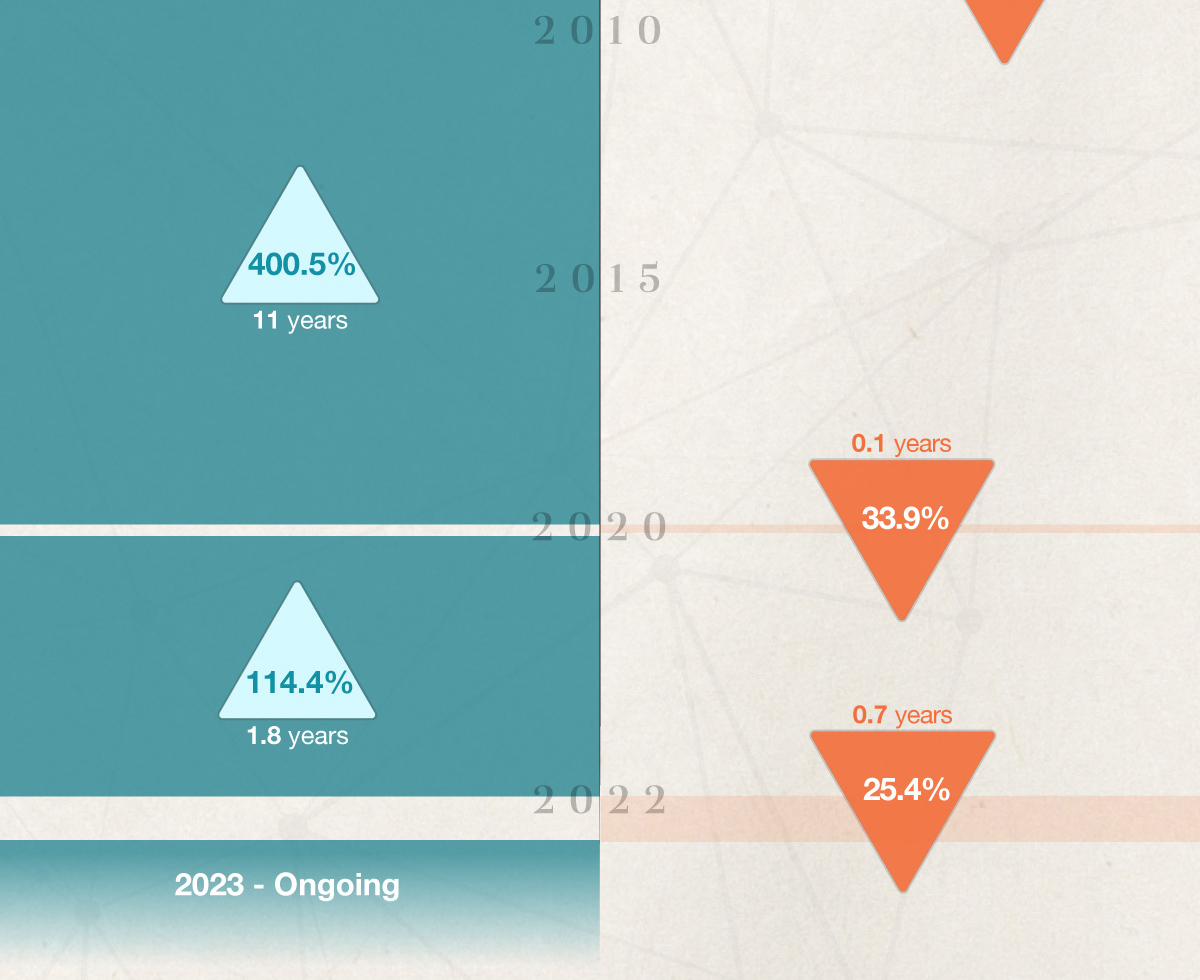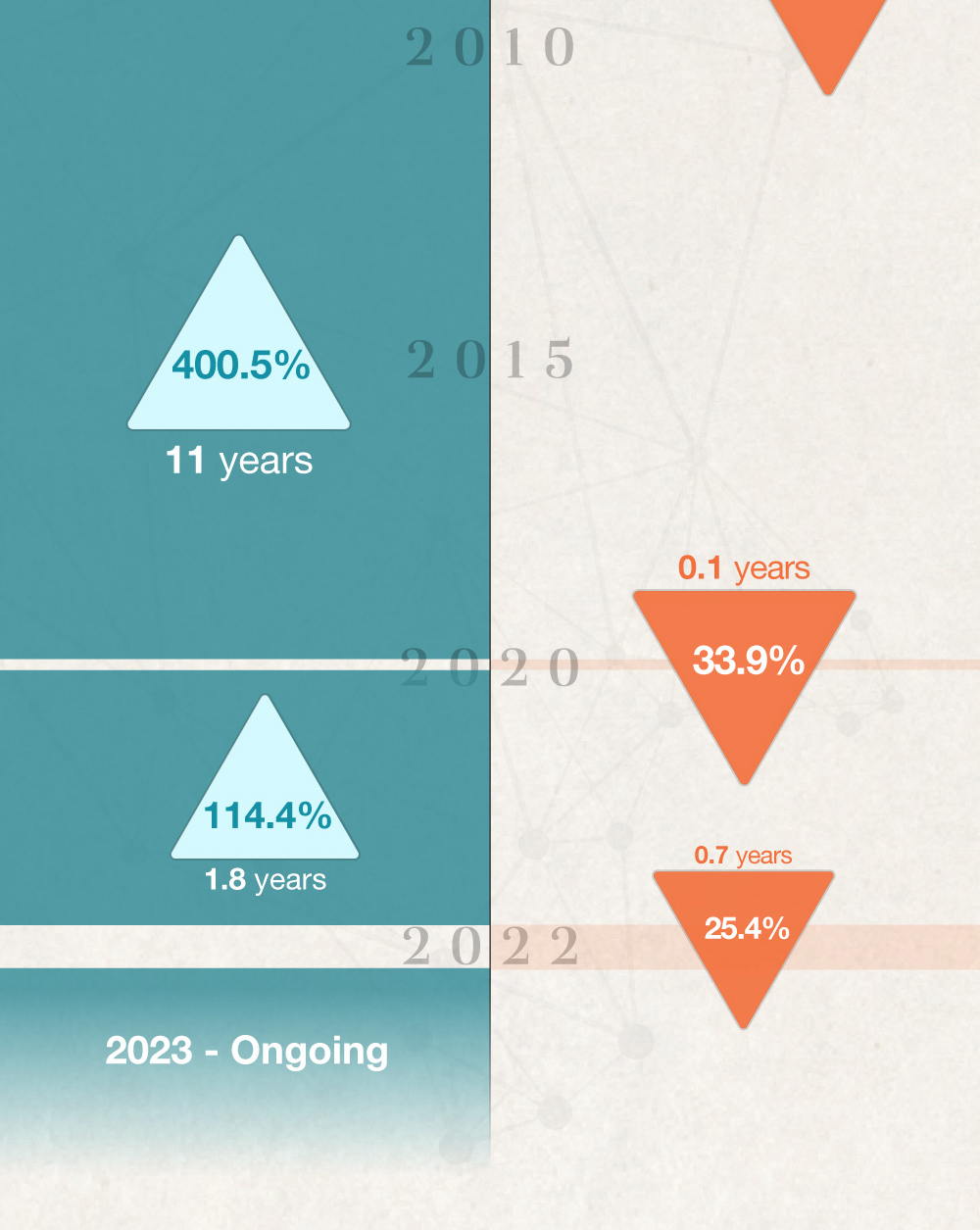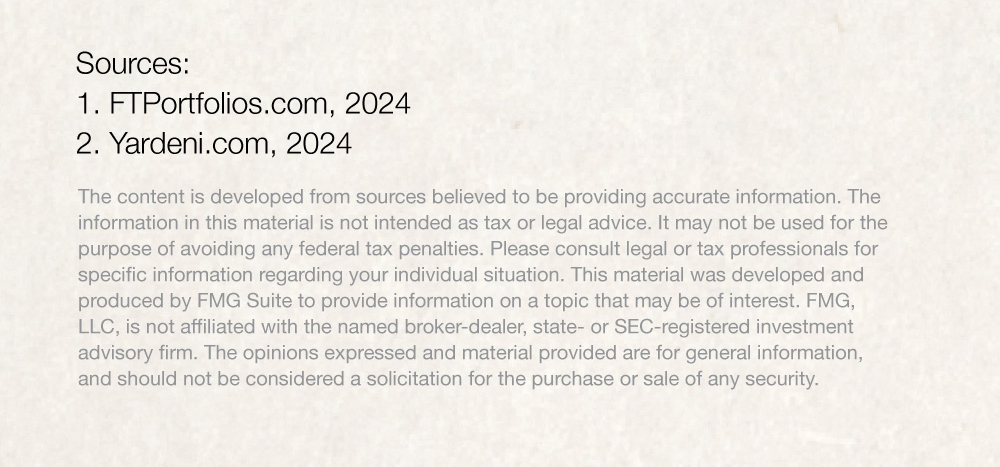 Related Content
Preparing for the unexpected can make all the difference if your family relies on your income.
One way to find money is to examine your current spending habits and eliminate money wasters.
Estimate how many years you may need retirement assets or how long to provide income to a surviving spouse or children.